From the moment of registration, we work closely together with parents. The intake, the orientation and the open day ensure that parents quickly feel at home at Zonnelicht and are well informed. In view of Zonnelicht's regional and urban function, there is the possibility for children to use the childcare facilities for 12 years, in cooperation with the surrounding schools. This makes it feel like a second home for every child.
Handover moment & parents in the group
At the beginning and end of the day, we always have a moment of contact. We call this the handover moment. In the morning, we like to hear how you are doing and what is going on with your child. That way, we can take this into account during the day. At the end of the day, our teachers are happy to discuss your child's upbringing and development. If there is a need for a conversation, space will be made available for this. In this way, together with the parents, we ensure regularity and calm and that each child is seen for his/her needs and development.
Each child has a mentor who observes the child's development. She is also the contact person for development-related questions. She will also conduct the handover interviews with you as parents. The ten-minute conversations with parents are to discuss the development of each child. Where, for example, do the interests of a child lie? What developments do we see in intuition, independence and social skills? And also, what do you notice at home? These conversations are intended to give parents more insight into the process of their child's self-awareness and what is needed to guide this process.

"Having an eye and ear for the parent. Where do all these friendly leaders come from?"
Parents of Sam de Leeuw – Den Dungen
Each year, parent evenings are organised for each age group. At these evenings, all kinds of topics can be discussed that have been suggested by parents or staff members. Content-related, practical and organisational matters are also discussed during the parent evenings. For example, every two years there is a parent meeting about first aid and also about school choice. Educational topics are also discussed, such as: the developmental stages of children, giving space and boundaries and conscious parenting.
Parental participation & celebrations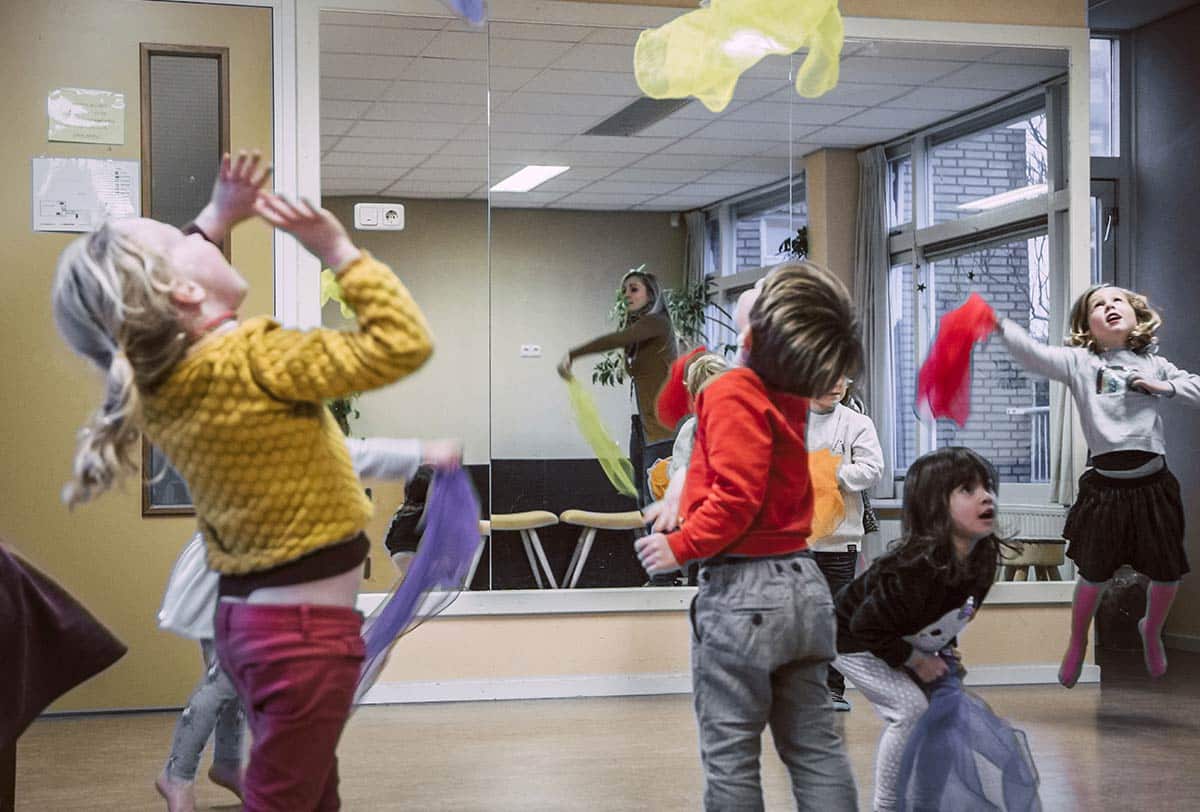 Every year, Zonnelicht day-care organises parties. All children and their parents are invited to these. In December, we celebrate the Festival of Lights together and in June we celebrate the intercultural Summer Party. We also organise joint activities such as the garden and craft days. As a parent, you can play an active role in organising these kinds of events. We encourage that, because it creates connection and is also a lot of fun.
The parent committee is a platform that looks at things like the pedagogical policy, quality, bottlenecks and daily affairs with the management. They can give advice, give suggestions and help to make Zonnelicht function as well as possible. Parents can apply for the parent committee by sending an email to
info@zonnelicht.nl
.
Welcome at day-care centre Zonnelicht
Interested in a guided tour?