Zonnelicht day-care centre
Every day at the Zonnelicht day-care centre in Den Bosch, we inspire children to discover themselves. The goal? Happy and loving children who are in touch with themselves, others and the world. Every child has every opportunity to grow into a responsible, self-aware, hopeful, sensitive and creative human being who can make a contribution to the world. A child that is aware of his or her own unique talents and possibilities.
For over 35 years, Zonnelicht day-care centre in Den Bosch has been making a valuable contribution to the individual development of each child. We are innovative in our approach and an inspiring example of how childcare can make an important contribution to the development of a new generation. We share our thoughts and our method so that it benefits as many children as possible. We focus on the self-awareness of children to be creative and innovative from an early age in order to make a positive contribution to social issues in the future.
A self-aware & committed team
Since teachers play a very important role, their professional qualities should be of a high level.
Show full commitment
Being able to create a loving environment
Paying personal attention to the child
Being able to make good contact with parents
Being able to offer an inspiring programme
Moreover, they possess qualities such as personal integrity, a strong personality, a sense of justice, a sense of charity, selflessness, an inspiring personality and leadership skills.
The team ensures smooth cooperation and progress on the work floor. In addition to the management, the supporting team consists of:
The policy officer
The pedagogical coach
The practice trainer, who is also the staff coach
The care coordinator
The child planner
The staff planner
The staff member
The quality officer
The group aid
The distance between the management and the work floor is small, so that adjustments can be made quickly and quality is continuously monitored.

"Through our specific training, teachers receive a solid basis for creative and intuitive thinking and are therefore able to stand for essential essences they have come to know in themselves."
Yolande Koning – directrice Zonnelicht
Green, healthy & sustainable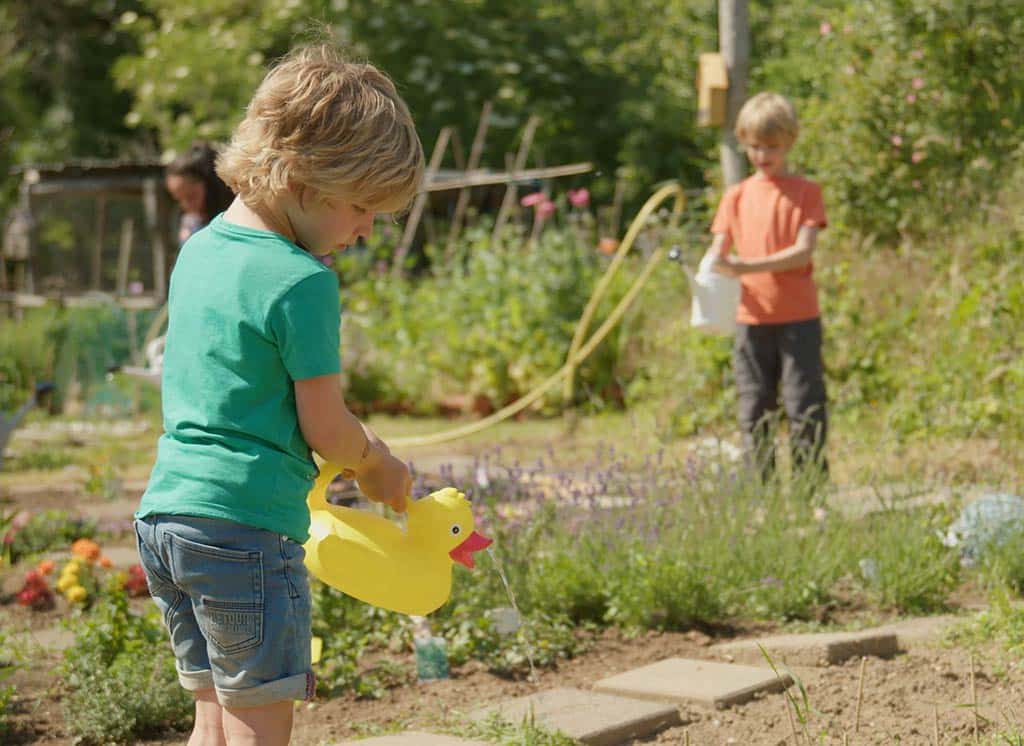 At the Zonnelicht, many opportunities have been created to grow up in a green and nature-friendly environment. The children can often be found at the children's farm, the Oosterplas, the gnome wood and the butterfly garden. The natural playground and large vegetable garden are also within walking distance of the childcare centre. In addition, a great deal of attention is paid to a sustainable lifestyle when supervising the children. And of course we pay a lot of attention to healthy food in our nutrition policy as well.
Welcome at day-care centre Zonnelicht
Interested in a guided tour?