The Rainbow Programme at the toddler groups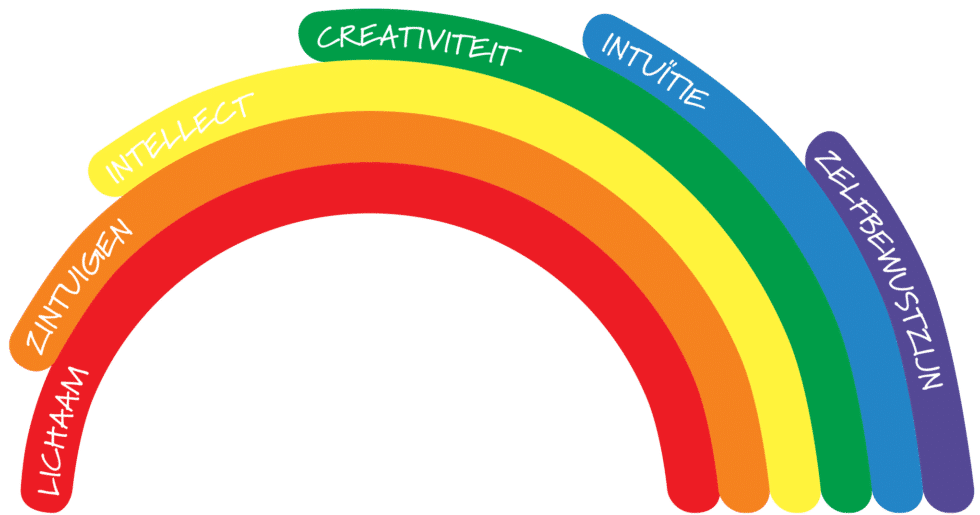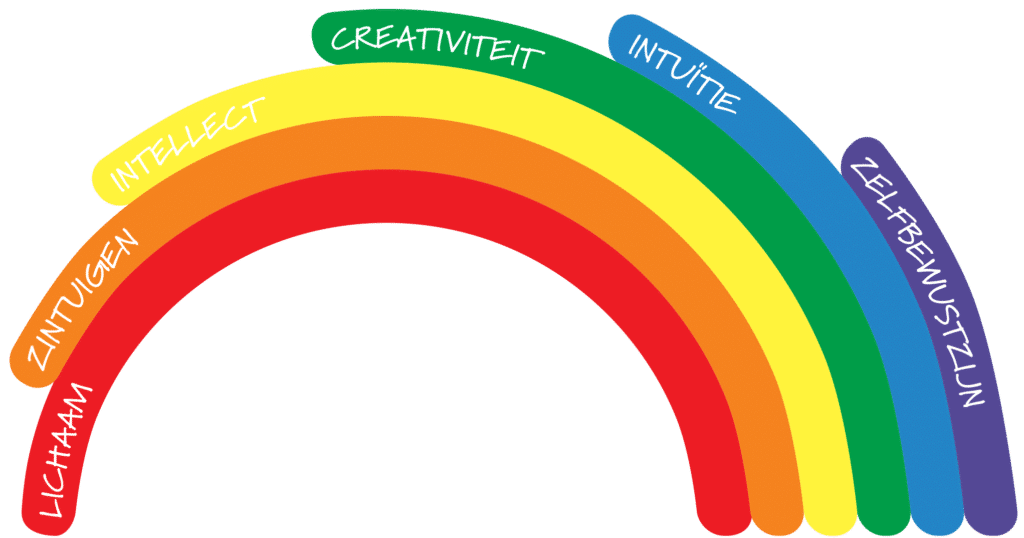 When children are two years old, they move on to the toddler groups. In these groups, they receive more challenges with their peers and there is a lot of attention for discovering the world around them. Just like the baby groups, we work according to the Rainbow Programme at the toddler group. This means that a rhythm is followed every day. The natural process of self-awareness is guided, using stories, songs & games. This method offers the child the experience of discovering the possibilities within him or herself.
Our teachers offer all kinds of activities to develop gross motor skills, for example: gymnastics, dance and children's yoga. The senses are stimulated by feeling, smelling or really looking at something and also using Montessori materials. In intellectual development, attention is paid to sorting, combining, associating and memory, through which the child discovers these functions within itself. Selected play materials are offered daily for this purpose. In creative development, the child is offered various opportunities to stimulate the imagination, through music, dance, drawing and painting. It is a way of expressing oneself and exploring. We offer toddlers many opportunities to do this in our creativity room.
In this way, the Rainbow Programme meets the need for development in a playful and appealing way. Using stories, songs and games, a child develops a sense of and discovers the world around him/her. The various rooms are arranged in such a way that the child can be involved in a challenging way with the chosen playing material.

"Because of the peace and love that can be felt in the group, my son always goes home happy."
Parents of Rozemarijn van Engelen – 's-Hertogenbosch
Welcome at day-care centre Zonnelicht
Interested in a guided tour?